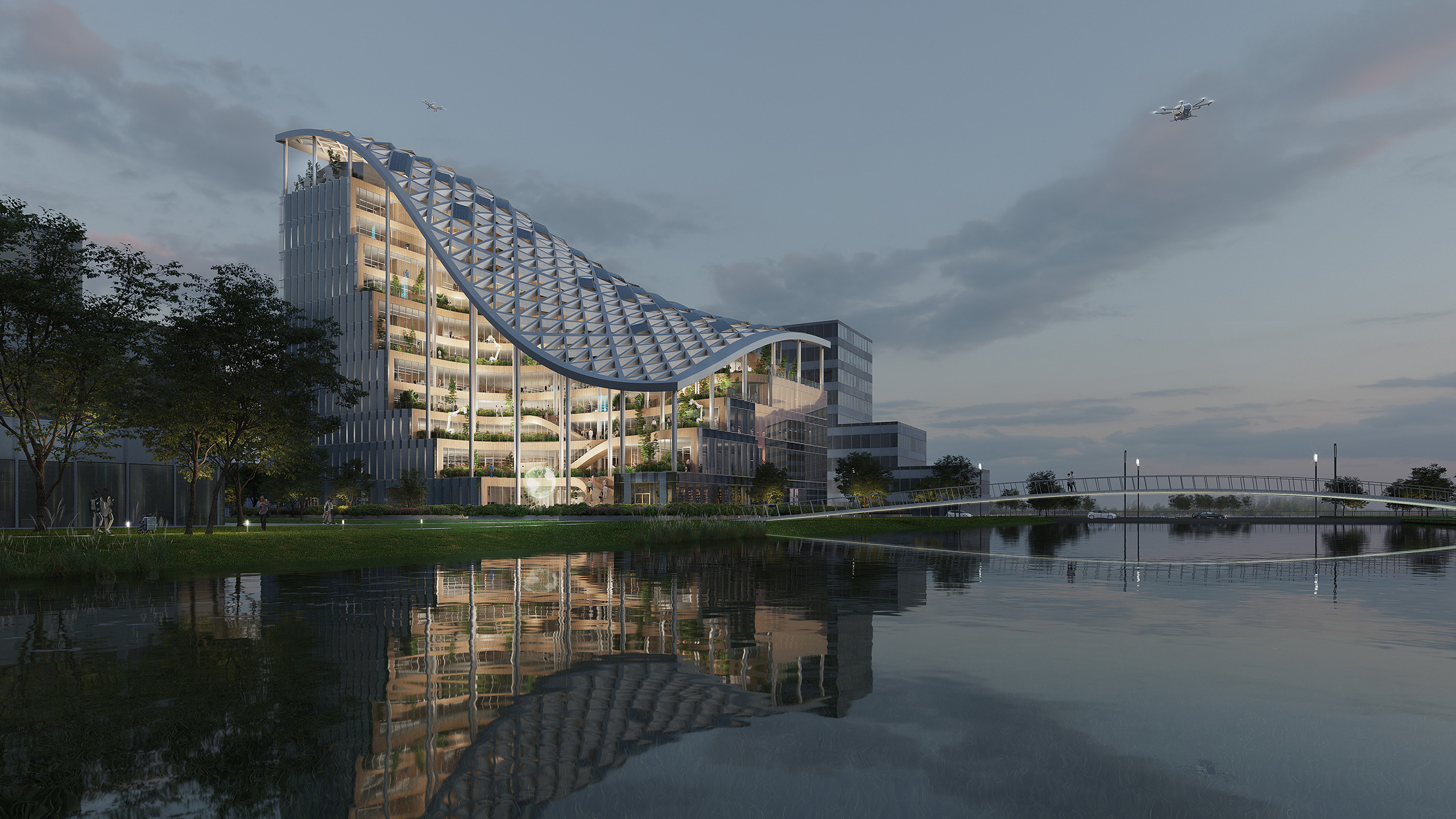 green dreams
Climate change is the defining challenge of our era, and the built environment has a huge role to play in averting the worst-case scenario. At MVRDV, we push for the best possible sustainable features in all of our buildings, with in-house LEED/BREEAM assessors who liaise with clients, advisors, and project teams to achieve the highest sustainability rating possible within the given scope of work. Our ambition is to become 100% sustainable in our design and production, with our in-house 'Planet' expert team working relentlessly to make this happen.
In our proposal for La Serre d'Issy in Paris, we rethought housing around the idea of sustainability, creating a vertical 'micro-village' of irregularly stacked blocks, all wrapped in a greenhouse-like skin. This generated a series of terraces filled with greenery, spaces that strike a balance between the urban and domestic to encourage a sense of community. As a result, this green project demonstrates the principles of not only environmental sustainability, but also social sustainability.



For the masterplan of the 2022 Floriade horticultural expo, we designed a new, energy-efficient extension to the city centre of Almere that focuses on integrating the qualities of a catalogue of different plant species into residents' everyday lives. Incorporating plans that will allow the district to generate its own food and energy, Floriade 2022 will be a showcase both for the ways we can live with nature on the local scale and for the ways we can reduce our impact on the environment on a global scale.
Other such showcases include the Pushed Slab, an office building in the first 'eco-quarter' of Paris that uses 1,500 square metres of solar panels and efficient insulation techniques to reduce energy consumption to a quarter of that used by a typical office building of the same size. The Hongqiao Flower Building in Shanghai was also constructed as part of a sustainable masterplan (which in this case was also designed by MVRDV) and also uses a host of proven sustainable techniques, achieving the highest rating, three stars, on the Chinese Green Building Label scheme.

To us sustainability is not just one receipt or a technological application, we see it as a holistic model to design and maintain buildings. Circular principles in construction and the use of wood structures is a step we therefore took with the Book Mountain in Spijkenisse and the Magasin 113 in the port of Gothenburg.
Experience Sustainability