The MVRDV-designed Valley in Amsterdam has won the Emporis Skyscraper Award 2021, which selects the best skyscraper completed worldwide in the previous year. Building on the expertise of Emporis as a leading provider of building and construction data, all eligible buildings in the Emporis database are automatically considered for the award, with Valley selected as the best of more than 600 buildings over 100 metres tall that were eligible this year.
Emporis notes that its jury of international experts was "particularly impressed by the skyscraper's extraordinary and innovative architectural design", with the jury commenting that "Valley looks like an oasis in a business district dominated by regular office buildings. It is not only an outstanding architectural statement but also an excellent example of sustainable and climate-friendly building construction."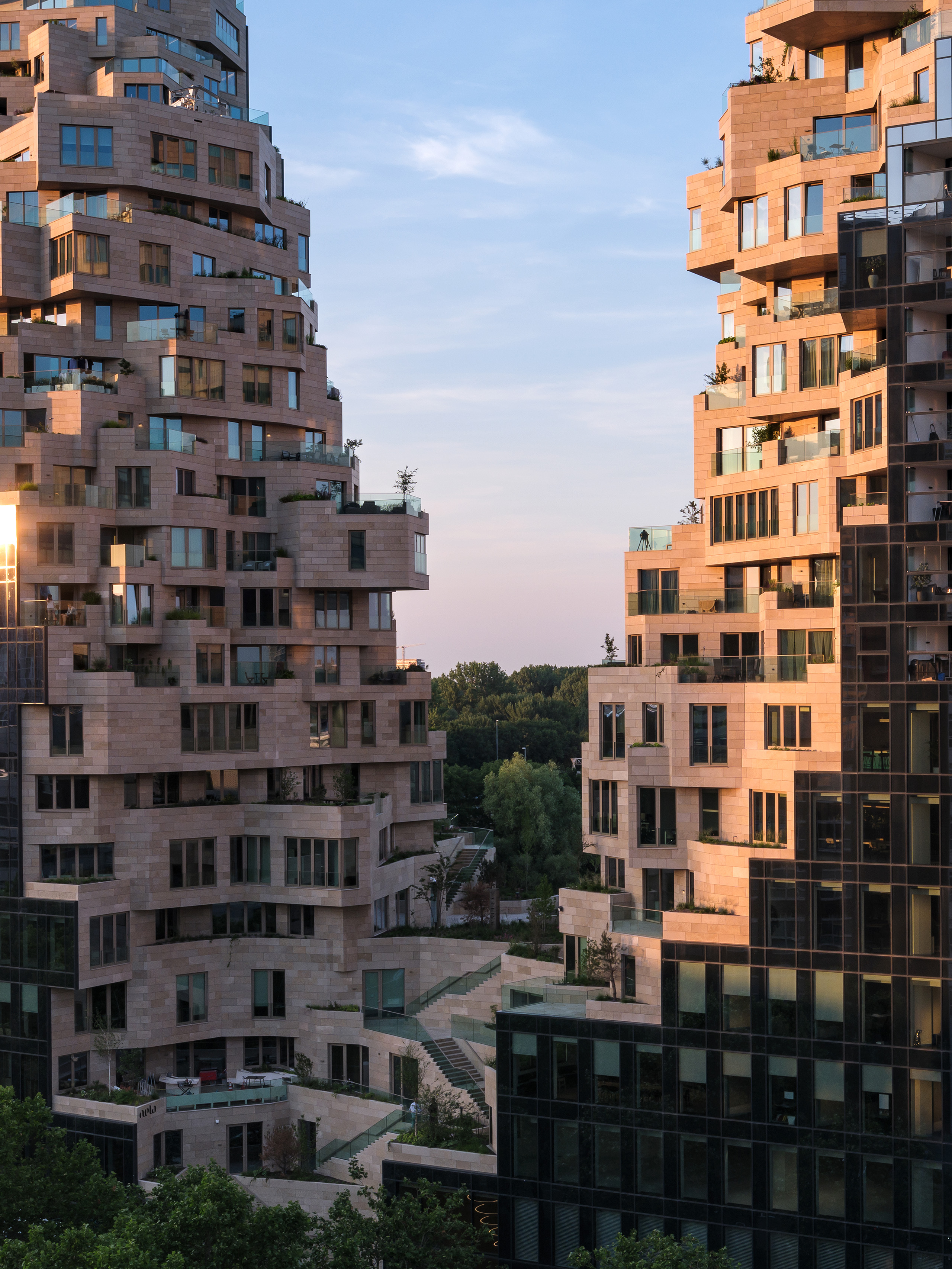 © Ossip van Duivenbode
Designed for developer EDGE, the 75,000-square-metre Valley is designed to be a catalyst in the transformation of Amsterdam's Zuidas district, introducing greenery alongside homes and shops to change what was previously an uninviting business centre into a liveable and complete urban quarter. With its reflective glass exterior façade, the design acknowledges the corporate history of its neighbours. In direct contrast to this, the inner façade is defined by a series of rugged stone terraces with large planters, covering the building in vegetation. Internationally renowned landscape architect Piet Oudolf designed all of Valley's vegetation, focusing on a year-round green appearance.
This greenery also defines the design's unique public space. The project derives its name from the publicly accessible terraced valley that is spread out in-between its three mixed-use towers. From street level, a pedestrianised path leads up to the central valley-area spread across the 4th and 5th level. These valley levels also feature two shallow water pools that double as large skylights for the interior public space below known as the Grotto.
See the full results of the Emporis Skyscraper Award 2021 here, and learn more about the design of Valley here.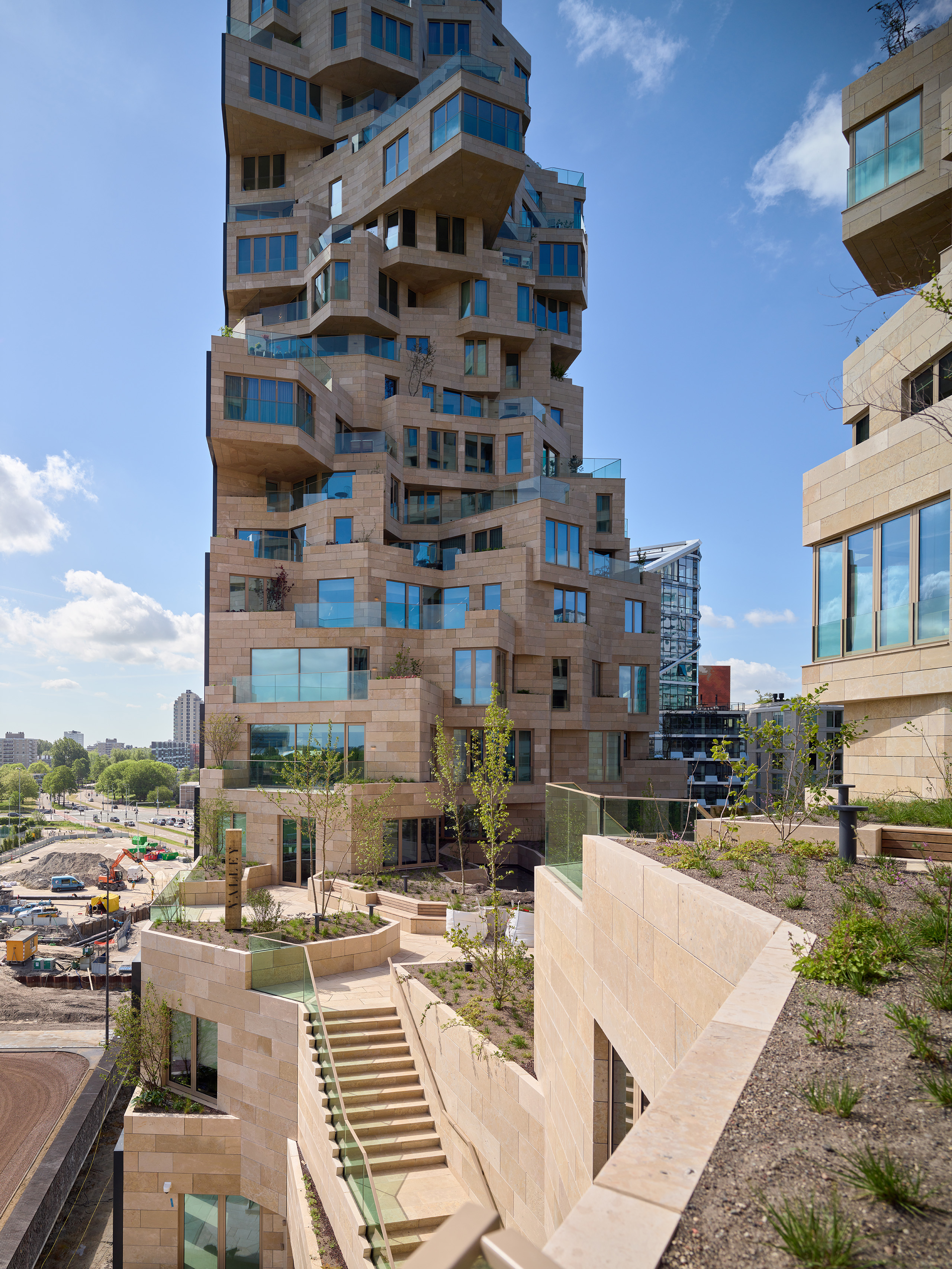 © Ossip van Duivenbode