At MVRDV, we believe that bold, audacious, and daring design can be a powerful tool in creating resilience. Resilience is often exclusively considered a matter of pragmatism and restraint. However, we believe that "beauty and wonder" are crucial ingredients in every successful urban adaptation strategy, as they catalyse the will to change – motivating stakeholders to engage in building resilience and ensuring their commitment and participation in long-term adaptation. Partner Fokke Moerel will talk about what a resilient building can do for public life and social matters at the University of Calgary, on November 4.
MVRDV partner Fokke Moerel was one of the first architects to join MVRDV in 1998. She leads projects with a focus on public and cultural works, transformations and interior design all around the globe. Fokke has completed award-winning designs such as the Baltyk office tower in Poznan, Poland, the Book Mountain Library in Spijkenisse and the Lloyd Hotel & Cultural Embassy in Amsterdam. Currently she leads the interior architecture department at MVRDV and she is overseeing the construction of Depot Boijmans Van Beuningen, the first publicly accessible art depot in the world, which will open its doors in 2021 in Rotterdam.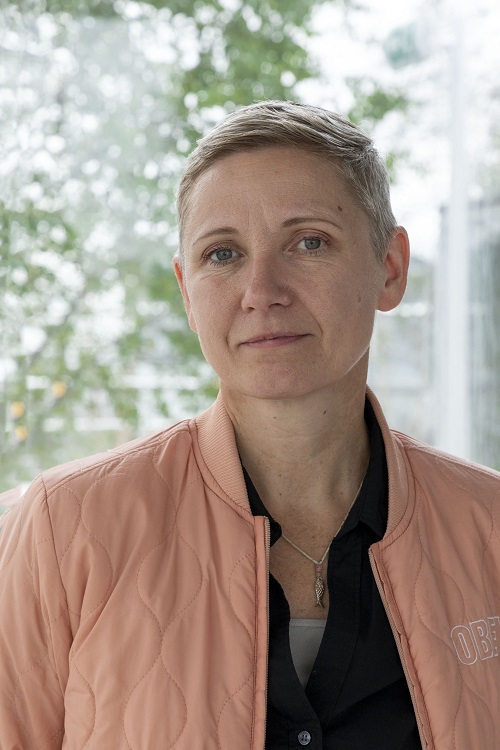 Fokke's personal drive is to collaborate on the design and realization of buildings, which have a strong connection to and impact on their direct surroundings, such as (semi) public buildings, refurbishments of monumental buildings which can revive their neighbourhood, and buildings with a clear end-user. Fokke holds a master's degree in architecture from the Academy of Architecture Rotterdam, and a BA in interior architecture from the Willem de Kooning Academy. Fokke has taught at Harvard and Cambridge together with MVRDV cofounder Nathalie de Vries, and at the Silpakorn University in Bangkok, Thailand. She is currently tutoring at The Hague Royal Academy of Arts and is an external critic at the Academy of Architecture Rotterdam.
Fokke's lecture on socially resilient building is a part of the Design Matters lecture series hosted by UCalgary School of Architecture, Planning and Landscape, which seeks to inspire transformative change. The series brings to Calgary a range of designers, innovators, and thought leaders exploring the edge of design and city building. You can follow the lecture online via Zoom.
Date and time: November 4, 2021 – 19:00-20:30 (CET).
Location: Zoom.
More information about the event and how to register here.