Our project Markthal is a sustainable combination of food, leisure, living and parking, a building in which all functions are fully integrated to celebrate and enhance their synergetic possibilities. Partner Jan Knikker will discuss the innovation of smart food markets in an online webinar organized by the Inter-American Development Bank and IURC, on October 25.
Partner and Director of Strategy Jan Knikker joined MVRDV in 2008, just as the office had begun to face the consequences of the Global Financial Crisis. Prior to this, Knikker shaped OMA's public image for nearly a decade, after having first began his career as a journalist. As Partner and Director of Strategy at MVRDV, Knikker drives Business Development and Public Relations efforts, spearheading a large and dynamic studio that also includes the office's visualization capacity. He further leads the office's branding efforts, and MVRDV's expansion into new markets, by supporting the office's ambition to generate solutions to global challenges through a multifaceted approach to architecture and urbanism.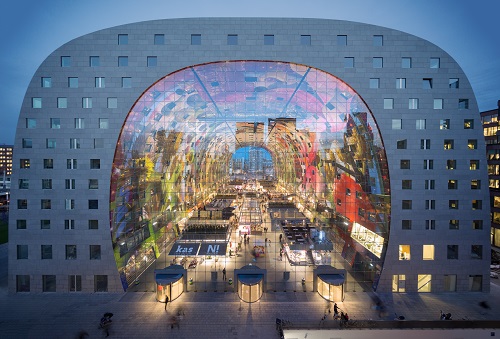 In the context of the current COVID-19 crisis, food markets have been among the most affected. During this virtual event, the future of food markets will be discussed. They are seen as the key actors to build more resilient cities, urban-rural linkages in the region, and foster innovation to better connect producers, sellers and consumers in Latin American countries.
Date and time: October 26, 2021. 03:00 – 04:00 (CET).
Location: Online, Zoom.
More information about the event and how to register here.