Miles of unused flat rooftops are waiting for a new function in modern cities. The roofs offer the space to realize more housing, energy transition, climate adaptation and inclusiveness in cities. Associate Sanne van Manen will discuss the future of rooftops usage with Renée Rooijmans from Dakdorpen, Jan Henk Tigelaar of Rooftop Revolution and one of the Rooftop Doctors at 'Het Groene Dak Op' at Pakhuis de Zwijger, on October 21.
Associate and architect Sanne van Manen leads multiple teams within MVRDV's Studio 8 designing and developing large inner city projects in the Netherlands and abroad. Van Manen was integral to the successful acquisition of MVRDV's celebrated Valley project in Amsterdam, expressive, and green mixed-use residential towers, as well as the Grotius Towers, and Jaarbeurs in Utrecht, a sustainable master plan development drawing the inner city into connection with outlying areas. In addition to this role, she champions the high-rise specialism within the office, and to this end, initiated the 'City Lab Hoogkwartier' an internal research team that conducts research into the direct context of MVRDV's Rotterdam office (a neighborhood called 'Hoogkwartier'). City Lab tackles significant issues relevant to the office's work, including energy transition, mobility transition, heat stress, and health and well-being, all at the neighbourhood scale, and involving neighbourhood stakeholders: inhabitants, entrepreneurs, shop owners, and the municipality.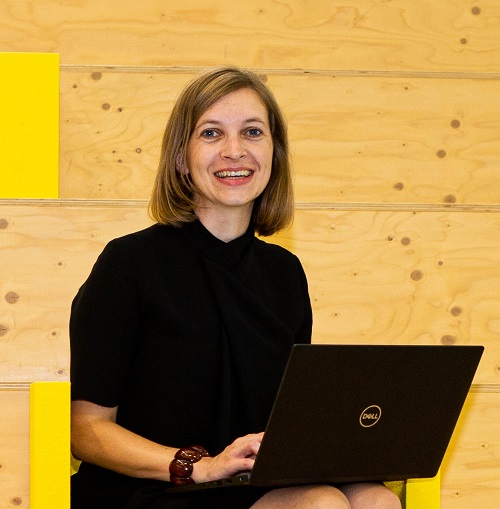 Cities are growing faster and faster and are densifying faster and faster. Greening is high on the agenda to keep cities liveable and healthy. At the same time, urgent tasks such as the housing shortage, inclusiveness, the energy transition and climate adaptation also deserve attention in area development. The main language during 'Het Groene Dak Op' will be in Dutch. Furthermore, this is a live event on location that can also be joined virtually.
Date and time: October 21, 2021 - 20:00-22:00 (CET).
Location: Pakhuis de Zwijger, Piet Heinkade 179, 1019HC Amsterdam.
More information about the event and how to register here.